Lot 3 (47 Haul Road): The largest - 11.6 Hectares @ $545,000
An irregular shaped site with a right-of-way extending up to and along the southern boundary. A short drive off the right-of-way rises up to a large, elevated, near flat building site. The site has a northerly aspect and obtains wide views from the south-west through to the north and round to the east over the valley and surrounding farm land. From the house site the land falls moderately steeply into the main valley and then has a moderate rise up to the northern and eastern boundaries. The north-eastern part of the property provides approximately 5.5 hectares of pasture, the south-western side a further 2.5 hectares. A small area above the right-of-way is planted with revegetation, the valley bottom also containing native vegetation established either side of a small stream. A crossing over the stream links the grazeable areas of the property.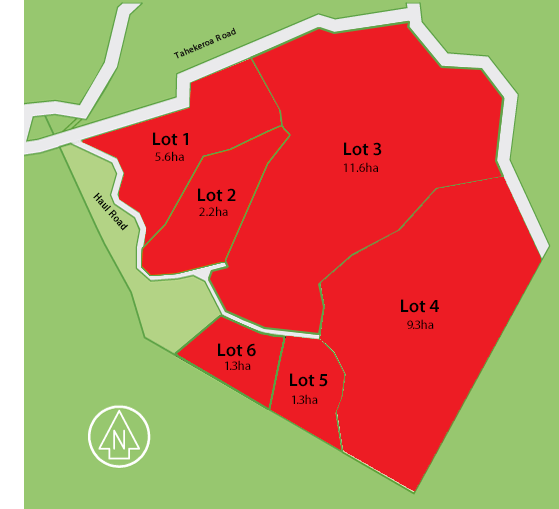 Lot 1 - UNDER CONTRACT

Lot 2 - UNDER CONTRACT

Lot 3 (11.6ha $545,000) Details

Lot 4 - UNDER CONTRACT

All prices are subject to change at any time without notice.
Tahekeroa Trees Subdivision Lot 3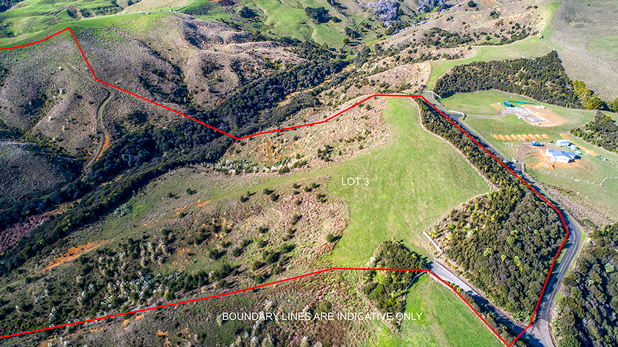 Lot 3 Photo Gallery
Click a photo to view larger versions.