Lot 6 (70 Haul Road): 1.3 Hectares @ $395,000
A right-of-way extends along the northern boundary, from which the site has a gentle to easy slope back towards the south-west before becoming slightly steeper and dropping to the south-western and north-western boundaries. The steeper land is planted in native vegetation, the remainder established in pasture. Provides a large flat building site from which views are mainly to the south-west and west onto nearby bush, farm land and down the Makarau Valley.
Click the Plan below for more information about other Lots.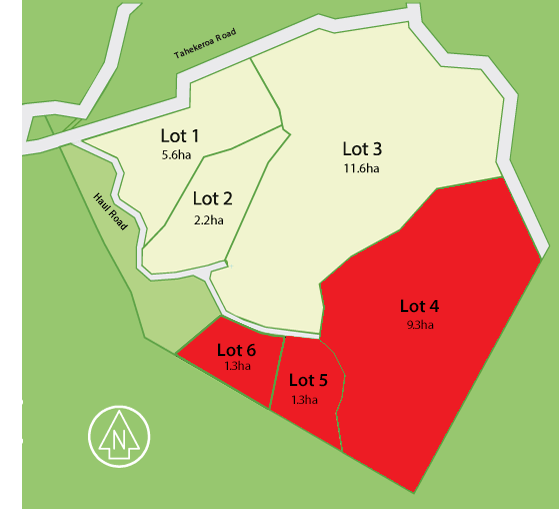 All prices are subject to change at any time without notice.
Lot 6 Photo Gallery
Click a photo to view larger versions.