Lot 4 (85 Haul Road): 9.3 Hectares @ $580,000
A right-of-way extends to the western side of the site with a driveway continuing along the western boundary to a level building site within the south-western corner. From here the land has a moderate to steeper fall down into the main valley and a moderate rise up to the rear north-eastern boundary. Linkage between these two areas is provided close to the eastern boundary with a crossing over the stream. There is approximately 3.5 hectares of open pasture within the northern part of the property, the south-western portion containing approximately 4.0 hectares of pasture. The bottom of the gully is native vegetation. From the house site a wide rural outlook is enjoyed, views extending in most directions over farm land and the surrounding valley.
Click the Plan below for more information about other Lots.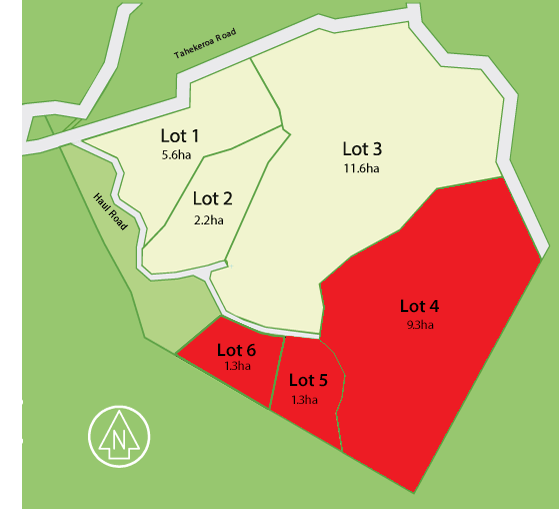 All prices are subject to change at any time without notice.
Lot 4 Photo Gallery
Click a photo to view larger versions.