Lot 1 (27 Haul Road): 5.6 Hectares @ $495,000
An irregular shaped site which is split by a right-of-way serving other Lots. One third of the site is on the lower western side of the right-of-way and comprises a sloping hillside all planted in native vegetation, further areas of native planting established on the slopes above the right-of-way. A driveway extends off the right-of-way with an easy rise up to a large, elevated, near level building site which obtains wide views over surrounding farmland and bush up and down the valley. Approximately 3.0 hectares is open pasture, this established on easy to moderately sloping hill.
Click the Plan below for more information about other Lots.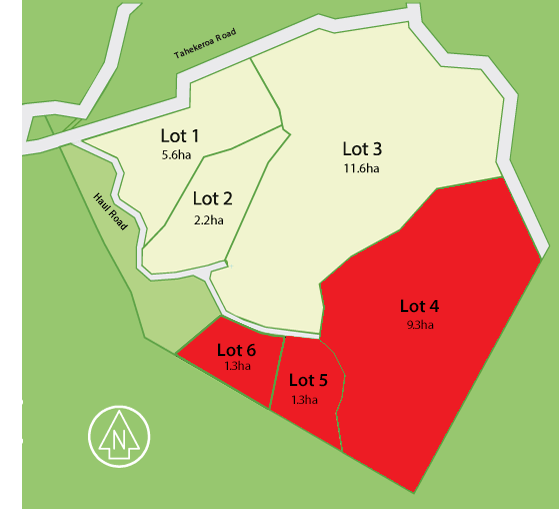 All prices are subject to change at any time without notice.
Lot 1 Photo Gallery
Click a photo to view larger versions.